2021 Joint Call on "Circularity"
The 2021 Joint Call for proposal submission is now closed!
Our 2021 Joint Call for research is supported by 30 public Funding Parties from 16 European countries, 3 EU-associated countries and 4 other countries, including both international networks and countries from overseas. 16M€ have been provisionally reserved by the participating Funding Parties for supporting excellent applied research to foster circularity in agricultural systems. The funds will be provided directly by the respective national/regional Funding Parties to successful national/regional applicants. After closing the submission procedure, we are excited to report that we have received 40 proposals for funding. An eligibility check and an expert evaluation will be done on the 40 proposals from June until August, followed by a final selection of the projects to be funded. The evaluation outcomes and funding decision will be communicated to the research project coordinators in October 2021.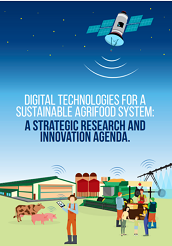 STRATEGIC RESEARCH AND INNOVATION AGENDA (SRIA)
The SRIA reviews the main current and future challenges for sustainable agriculture and agri-food systems as well as the key goals and it describes the state of the ICT and robotics art and trends as well as the current and future challenges of ICT and robotics adoption in agri-food systems.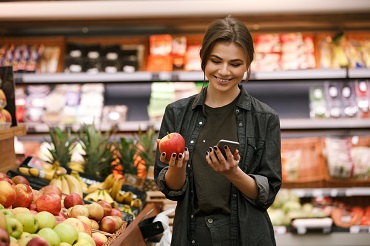 ICT-AGRI-FOOD will focus particularly on data capture, data sharing, transmission, and analysis; decision support and automation over the entire food system from soil to Fork. Secondly, ICT-AGRI-FOOD will organise additional joint activities involving strategic actions for intensifying European and international coordination of "ICT-enabled agri-food systems" as well as one to three additional funding call(s) without EU co-funding.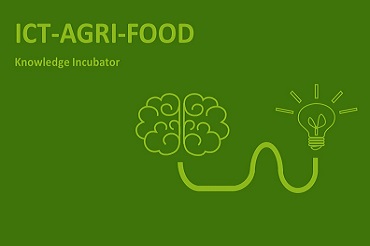 Interaction and collaboration between nationally-funded projects and transnational projects through the Knowledge Incubator events will increase the opportunities for coordination of research and ensuring best use of resources.