Space Solutions for Sustainable Agriculture
Where space data, connectivity and new technologies connect with the agri-food sector 
Wartehalle, Berlin
25 January 2023
ESA with the support of DLR and BLE - the German Federal Office for Agriculture and Food, is pleased to invite you to this event which will bring together private and public representatives of the space and  agri-food sector. The event aims to achieve common understanding of key challenges and to instigate dialogue among stakeholders in order to draw up a shared roadmap. 
The event will feature panel discussions and talks highlighting experiences and success stories from existing initiatives within ESA, BLE and DLR. The presentations will showcase how the use of terrestrial technologies, space data and space connectivity can deliver knowledge and enable sustainable services to support the green transition and ensure food security.
More information: https://business.esa.int/news/space-solutions-for-sustainable-agriculture
The conference will be streamed on the ICT-AGRI-FOOD youtube channel!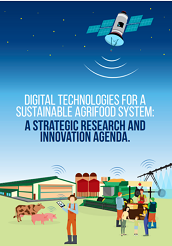 STRATEGIC RESEARCH AND INNOVATION AGENDA (SRIA)
The SRIA reviews the main current and future challenges for sustainable agriculture and agri-food systems as well as the key goals and it describes the state of the ICT and robotics art and trends as well as the current and future challenges of ICT and robotics adoption in agri-food systems.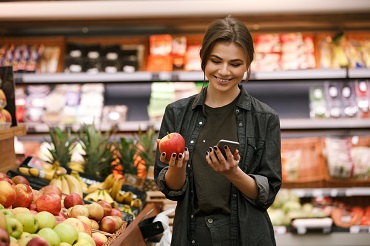 ICT-AGRI-FOOD will focus particularly on data capture, data sharing, transmission, and analysis; decision support and automation over the entire food system from soil to Fork. Secondly, ICT-AGRI-FOOD will organise additional joint activities involving strategic actions for intensifying European and international coordination of "ICT-enabled agri-food systems" as well as one to three additional funding call(s) without EU co-funding.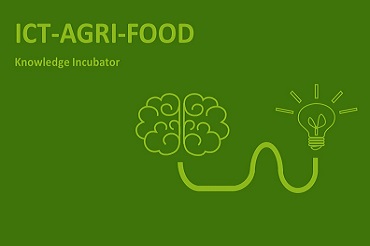 Interaction and collaboration between nationally-funded projects and transnational projects through the Knowledge Incubator events will increase the opportunities for coordination of research and ensuring best use of resources.